Much has been written about China's active engagement and progressive approach to the "responsibility to protect," a norm that reframes state sovereignty not as a right but as a responsibility. China's response to the "Report of the UN Commission of Inquiry on human rights in the Democratic People's Republic of Korea (DPRK)," which invokes the norm, however, challenges existing literature. China flatly refuses to uphold the responsibility to protect in the case of the DPRK, despite using previously supported standards to invoke the norm elsewhere and the report's dozens of consensual recommendations. This article is the first to systematically investigate how China has responded to the report. It shows that China's responses are shaped by its exceptionalism and concerns that the responsibility to protect could lead to regime change. I conclude with implications for the broader question of China's engagement with international norms in its near abroad. In my discussion, I draw on interviews with Korean and Chinese foreign policy elites, UN and US officials and DPRK human rights advocates, as well as primary and secondary documents.
「保护的责任」是一个将国家主权演释为责任、而非权力的规范。不少研究着笔于中国对其探取积极参与和进取的态度。但就「朝鲜民主主义人民共和国人权状况调查委员会报告」提及该规范,中国的反应却与现有文献有所落差。虽然是次朝鲜案例引用了先前中国支持的标准来提及「保护的责任」,「报告」亦指出数十项和解的建议,中国却断然拒绝「保护的责任」被应用于朝鲜。本文首次有系统地调查中国如何对该「报告」作出回应。本文亦会描述「中国例外论」及对于「保护的责任」有可能导致政权更迭并塑造行为的担忧。我会以中国对在周边地区实行国际规范的取态作结。充分的一手及二手资讯,将辅以与韩国及中国外交精英、联合国官员、朝鲜人权倡导者的访问。
https://www.cambridge.org/core/journals/china-quarterly/article/just-not-in-the-neighbourhood-chinas-views-on-the-application-of-the-responsibility-to-protect-in-the-dprk/CBE73FBF504813BC4439B90F31841121
---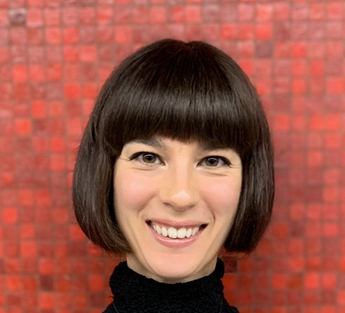 Dr. Courtney J. Fung is an assistant professor of International Relations and concurrently an associate-in-research at the Fairbank Center for Chinese Studies at Harvard University and an associate fellow in the Asia-Pacific Programme at Chatham House/The Royal Institute of International Affairs. Her research focuses on how rising powers, like China and India, address the norms and provisions for a global security order.  She is particularly interested in how status affects these states as they address United Nations peacekeeping, intervention, and emerging norms, like the responsibility to protect.  Her 2019 Oxford University Press book explains China's varied response to intervention at the United Nations Security Council.  Her research was most recently supported by a Hong Kong Research Grants Council Government Research Fund grant (GRF) and a Hong Kong Research Grants Council Early Career Scheme (ECS) award.  Prior research funding included grants from the Konosuke Matsushita Memorial Foundation and the Scaife Foundation.
(image credit Pixabay: zhushenje)