NEW BOOK CHAPTER: "JAPAN AND THE LIBERAL INTERNATIONAL ORDER: A SURVEY EXPERIMENT"
January 30, 2020 · by Adam P. Liff · in Book Chapter. ·
My latest study (with the University of Tokyo's Kenneth McElwain)… an analysis of our original survey experiment assessing public support in Japan for various aspects of, and more robust foreign policies to reinforce, the "liberal international order"… has just been published in a new volume edited by Yoichi Funabashi (Asia-Pacific Initiative) and G. John Ikenberry (Princeton).
Excerpt (opening paragraphs):
As noted in the introduction and other chapters throughout this volume, there is a widely and increasingly held view among many policymakers and international relations scholars that the liberal international order faces a major crisis. Permeating this discourse are two widespread assertions: first, in light of recent domestic political developments, the United States is increasingly ambivalent about championing the liberal order it built. And second, that it is, therefore, incumbent upon Japan and other advanced liberal democracies to "step up" to do more to support it.
Yet much of this discourse occurs at a very "elite" level. To assess the feasibility of democratic Japan playing a significantly more proactive role in international affairs, it is important to gauge where the Japanese public stands on related policy questions. How realistic is it to expect Japan's political leaders-who must, at the end of the day, answer to voters at the polls-to pursue a more proactive role championing international liberalism? Do they risk popular backlash if they do? These are particularly salient questions in the case of Japan, which has long been reluctant to adopt certain aspects of the more assertive posture in foreign affairs that many appear to now be asking it to-especially in the security domain.
This chapter contributes to the discussion by summarizing the results of an original survey experiment we put into the field across Japan in September 2018. The goal of this survey experiment is to assess the public's openness to Japan adopting a greater leadership role in the regional and global order particularly in domains that commentators have identified as being under threat-such as security affairs and free trade-but also with regard to international institutions and promotion of democracy. This survey experiment achieved this through two components. First, we assessed the static views of respondents through a straightforward opinion survey, analogous to those regularly deployed by Japanese newspapers. Second, we tested how preferences change when respondents are exposed to information highlighting threats to the sustainability of the liberal international order, particularly deepening ambivalence in the White House vis-a-vis U.S. security alliances, free trade, international institutions, and other key features of what many refer to as the "rules-based liberal international order."
Taken collectively, the results suggest that Japanese citizens believe the liberal international order has been crucial to postwar national prosperity and peace and stability in the Asia-Pacific region. There is also robust support for Japan adopting a relatively more proactive posture in international trade and security affairs-within limits. In the economic domain, survey respondents strongly support the idea that Japan has benefited greatly from international free trade and should play a leadership role in that domain regardless of what the United States does. This comports with Solis's argument that Japan is no longer a follower on free trade, as reflected in its effort to champion the Comprehensive and Progressive Agreement for Trans-Pacific Partnership (CPTPP, also known as TPP-11) after the Trump administration's withdrawal from the twelve-member Trans-Pacific Partnership in January 2017. With regard to security affairs, the survey reveals strong support for strengthening ties with the United States, for Japan deepening ties with other countries in the region as a counterweight to China, and for pursuing more robust defense capabilities to bolster deterrence, such as increased defense spending. These goals all appear congruent with U.S. policies. The survey also supports the notion that Japan is generally not falling victim to the sort of narrow, inward-looking populism that has affected many other developed democracies. 
This chapter is organized as follows: We first explain our rationale for conducting a survey experiment and briefly describe our survey design. We then summarize key findings from the survey experiment's constituent parts: pretreatment questions, the control group responses to posttreatment questions, and an analysis of treatment effects for the three treatment groups. After noting a few important caveats, a final section concludes and discusses how our approach could be replicated (and improved upon) in future studies of Japan or other countries…
---------------------------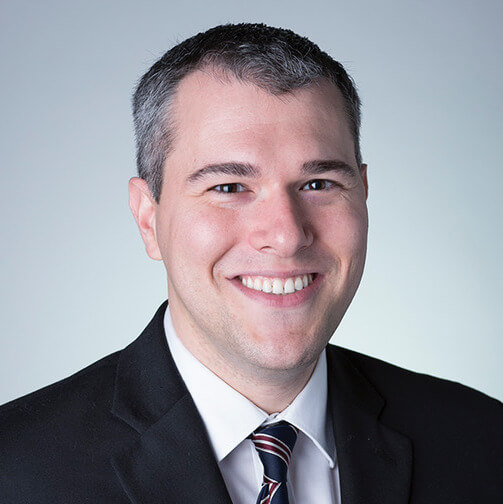 I am an assistant professor in Indiana University's Hamilton Lugar School of Global and International Studies (East Asian Languages & Cultures Department). I research and teach on East Asian international relations, politics, and diplomacy—with a particular focus on Japan, China, the United States, and Asia-Pacific security. My other professional affiliations include Nonresident Senior Fellow at the Brookings Institution, and Associate-in-Research at Harvard University's Reischauer Institute of Japanese Studies and Fairbank Center for Chinese Studies.
E-mail: "aliff" at indiana.edu
Twitter: @AdamPLiff
Google Scholar: Adam P. Liff